No this isn't really a posting of the "Shoemaker and his kids"... As a mixed media jewelry designer, I rarely keep any of my creative pieces for myself. Recently, I made two pieces just for me. I thought I would share them and I hope you like them also!
This is my favorite piece. I splurged and used such yummy materials to create this one of a kind necklace. Gorgeous baby pink Baroque pearls hand wired wrapped using vintage oxidized wire. Faceted rock crystal ~ hand embellished by cutting apart ornate bead caps and soldering the pieces to the front and back of the crystals. French spiritual medallion, guilloche rhinestone cross and mother of pearl locket with cross accent all dangle below the crystals. Love it!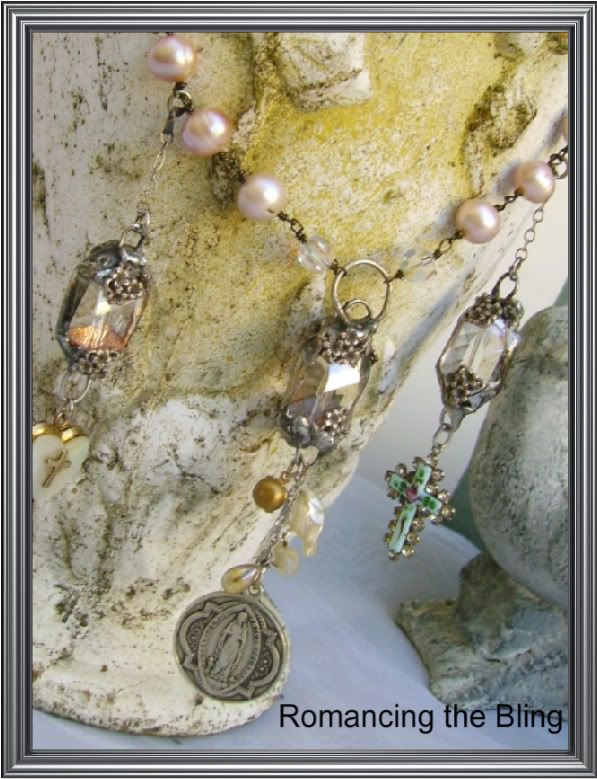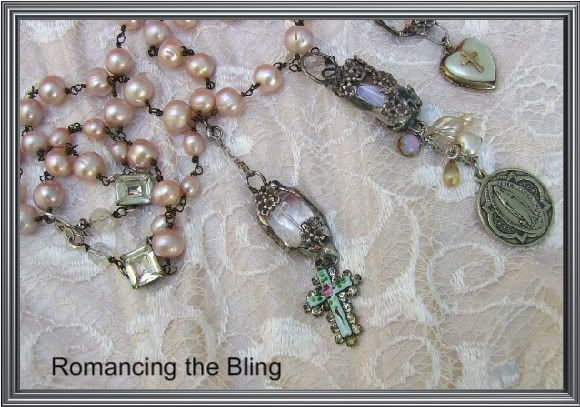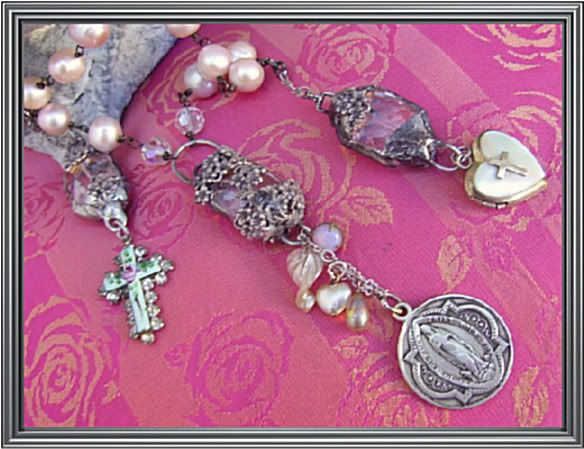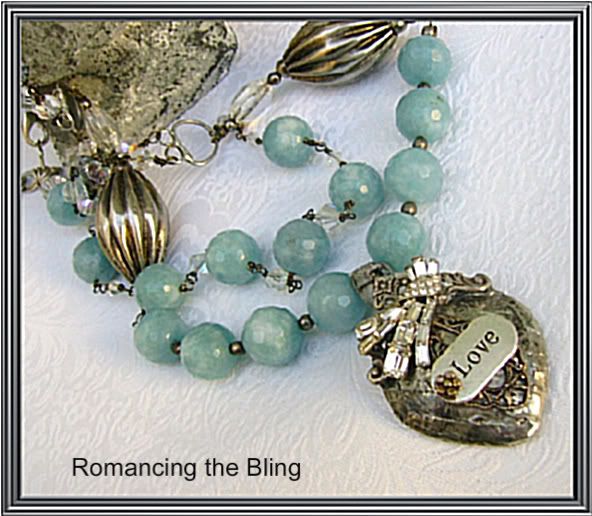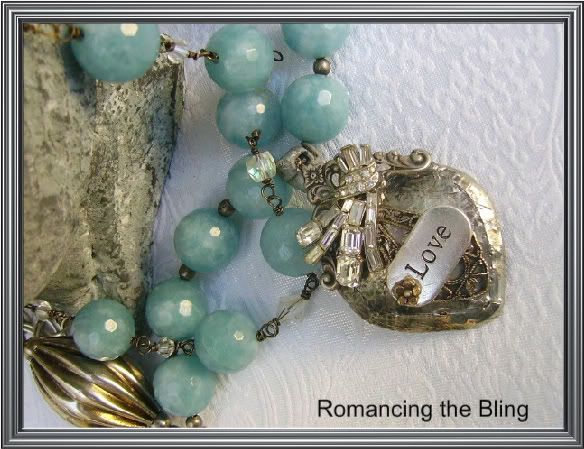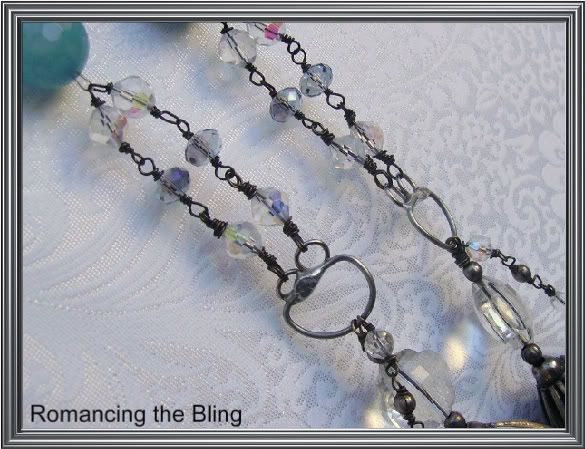 My favorite chunky faceted Aquamarine gem beads were used with checkerboard faceted rock crystals and two-tone faceted Czech crystals. I found the two vintage metal findings at the flea market ~ where else? :) Sometimes when I can't find the right components, or findings to create with I will make them myself. The soldered connectors I made to join the beads and rock crystals to the double strands. The heart was made using a turquoise heart that I wasn't fond of ~ I foil wrapped, silver soldered and embelished it with a vintage rhinestone finding and various components.

I "heart" this piece!