I took a quick trip to the
Alemany Flea Market
early this morning and found some wonderful items waiting to be repurposed into new little story pieces of jewelry ~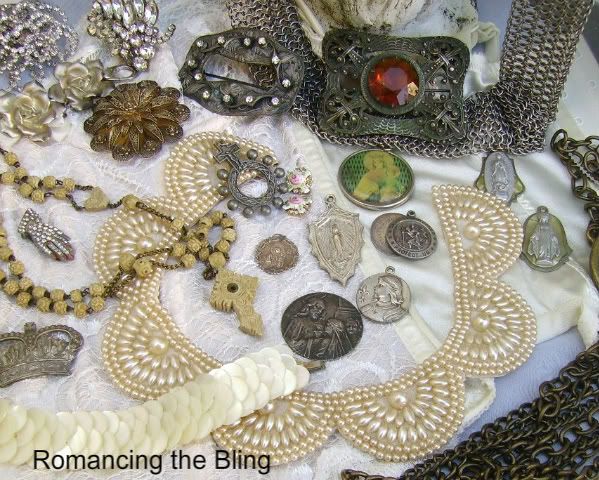 A beautiful vintage carved rosary, spiritual medals ~


LOVE the French one!



An awesome Victorian Chatelaine Coin Purse...German?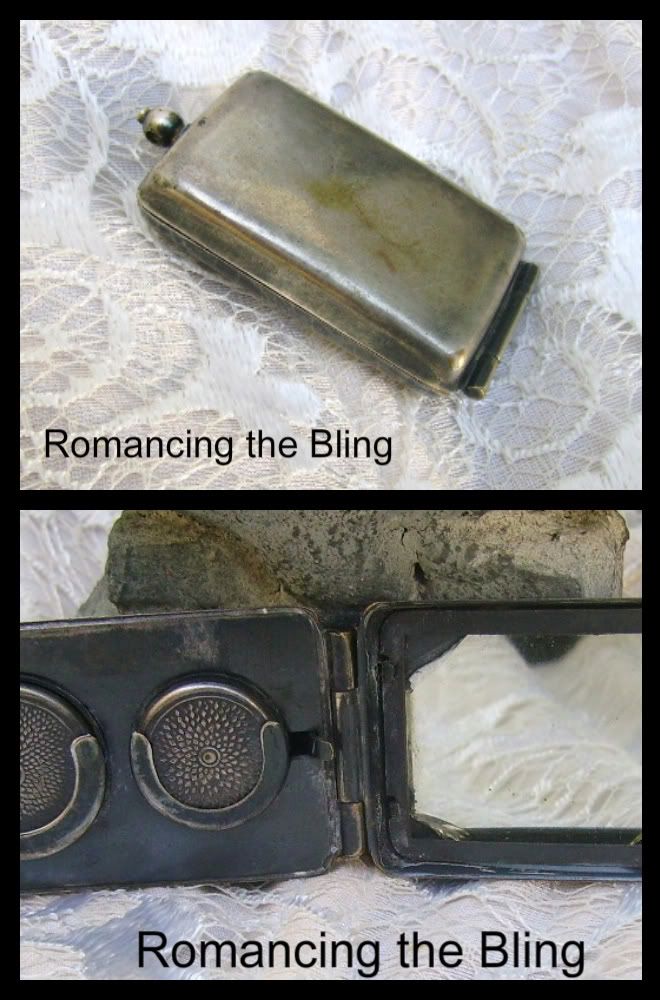 Vintage metal chain belt, BLING!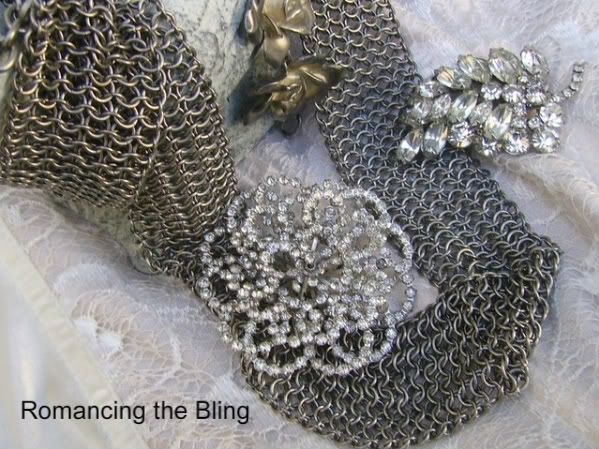 Large silver filigree flower brooch, Art Nouveau and Deco Findings ~ Vintage Repousse Crown!

Can you guess what the four items are in the second photo? I gazed upon these vintage aluminum chunky pieces and I knew how I would use them in a future project. :)


I love these fork pendants!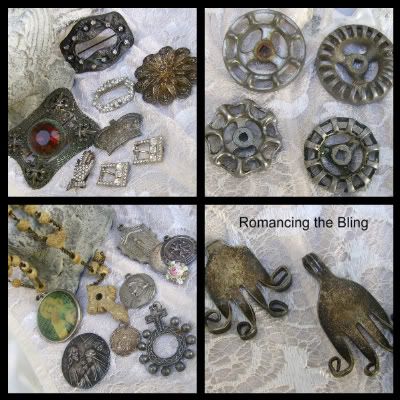 Chunky antique brass belt...just what I was looking for!


Swoon ~ Mother of Pearl Choker and another pearl collar to add to my growing collection ~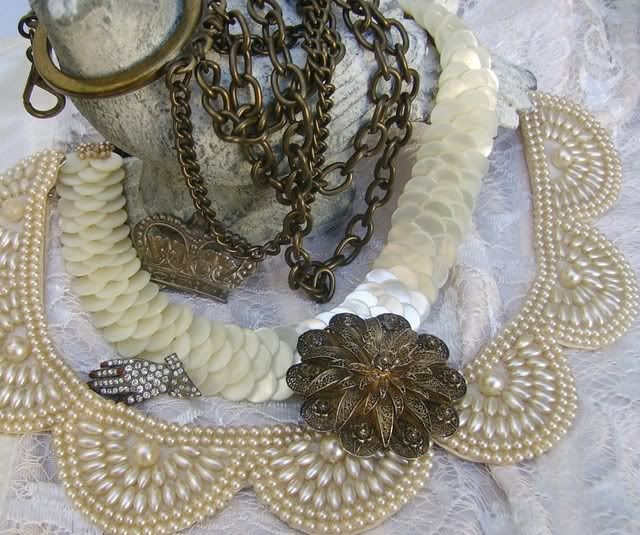 The thrill of the hunt and the next awesome find waiting to be discovered is what it's all about!