I have been truly blessed these past months since retiring from my "grown up" job as I have been able to design and create my jewelry full time.
It truly is my passion!!!
I've heard somewhere that good and bad things tend to happen in threes.
I'm happy to say that only good things are happening to me!!!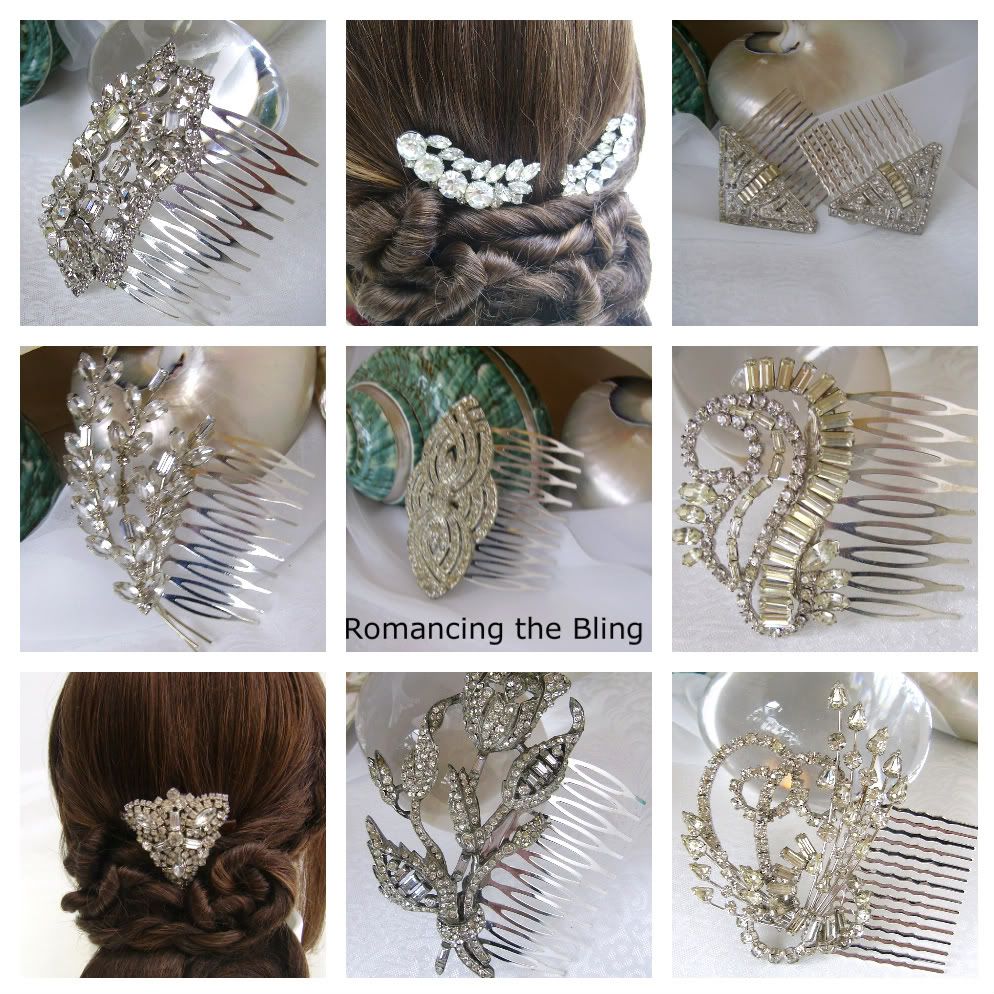 First, I have a few select pieces accepted for publication in the spring/summer edition of Jewelry Affaire magazine.
Secondly, I have been invited to do a trunk show at the
Four Seasons Hotel
in San Francisco on October 9th showcasing my One of a Kind Vintage Rhinestone Hair Combs!
They would also like to carry my heirloom wedding accessories in their Gift Shop at the Spa!

AND...
for the third thing, I have even BIGGER news that I have to keep under my hat until tuesday!
Please check back on tuesday and all will be revealed. I am still pinching myself with the third announcement !!!
It is amazing news for my business!!!