One of a Kind Silver Soldered Assemblage Fairey Vintage Art Deco Necklace...a true labor of love!
Enhancing and embellishing whimsical image using soft chalks.
Of course, there is always a touch of vintage Art Deco and Bling!
A generous mix of wire wrapped Fresh Water Pearls, Czech Crystals, carved Rose Beads, Antique Silver layered Bead Caps and...
The beautiful faceted Agates were purchased from one of my favorite Alemany Flea Market Vendors.
Judy travels to China twice a year and comes back with the most exquisite faceted gems for me and other lucky shoppers to purchase!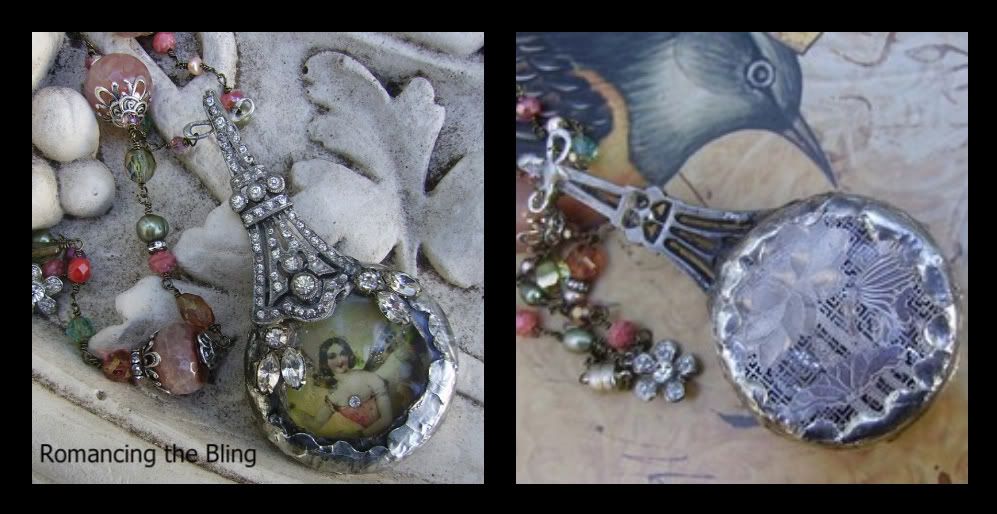 Can you see what I did to the back of the pendant? I'm loving it!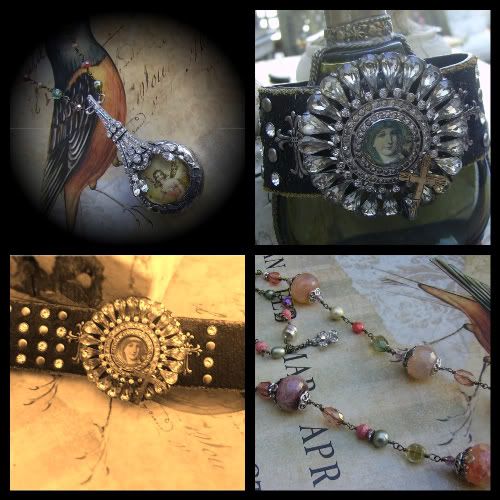 The Leather and Vintage Rhinestone Soldered Assemblage Cuff is also one of a kind. It is the fourth in my jewelry line.

I love working with spiritual images...repurposing vintage rhinestone jewels with silver soldering techniques. A bit Goth inspired meets Glam...