I have always wanted to own and dress up an Antique Dress Form. For years and years I have searched for the perfect one for me...but to no avail. They were either not right, or way out of my price range!



So, I decided to create my own!
Yesterday, I went shopping for an Antique Floor Lamp and found it at the
San Francisco Antique Mall
.

I must have looked at 8 or 10 before falling in love with the base on this beauty!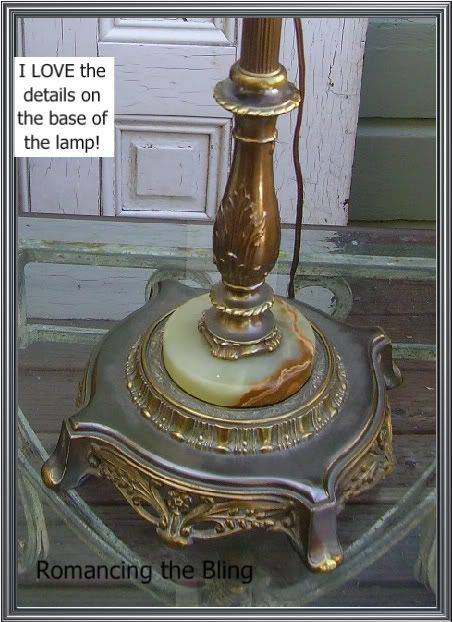 I went shopping at
Lowes
to choose the various components to "marry" the floor lamp to my Dress Form body (purchased at
The Pickled Hutch
), and to choose Chicken Wire to
patina
(oxidize)...giving it an aged appearance.
Who knew that using Plumbing supplies would work!...;-)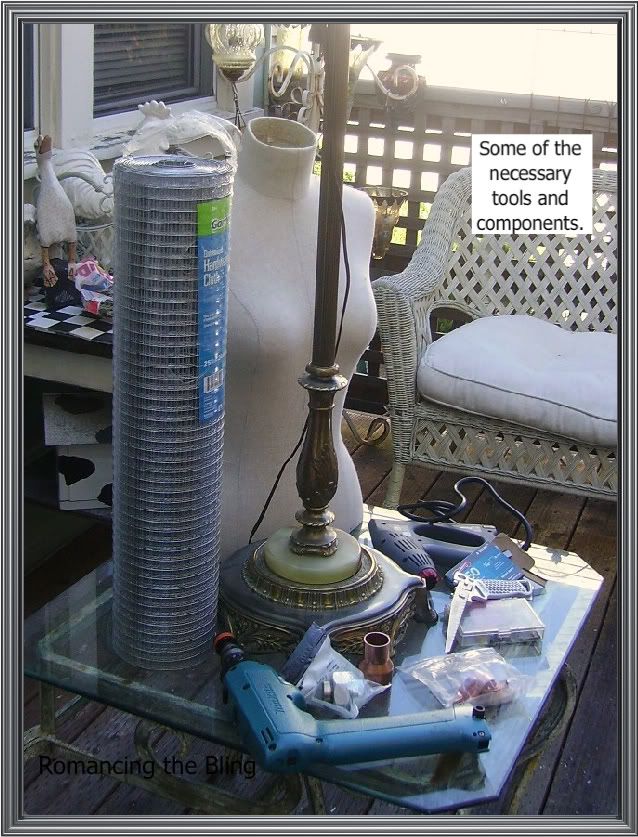 I sawed and I sawed and then I sawed some more until I thought my arm would fall off!!!
Okay, I guess I exaggerated a wee bit!
Using my
soldering supplies
....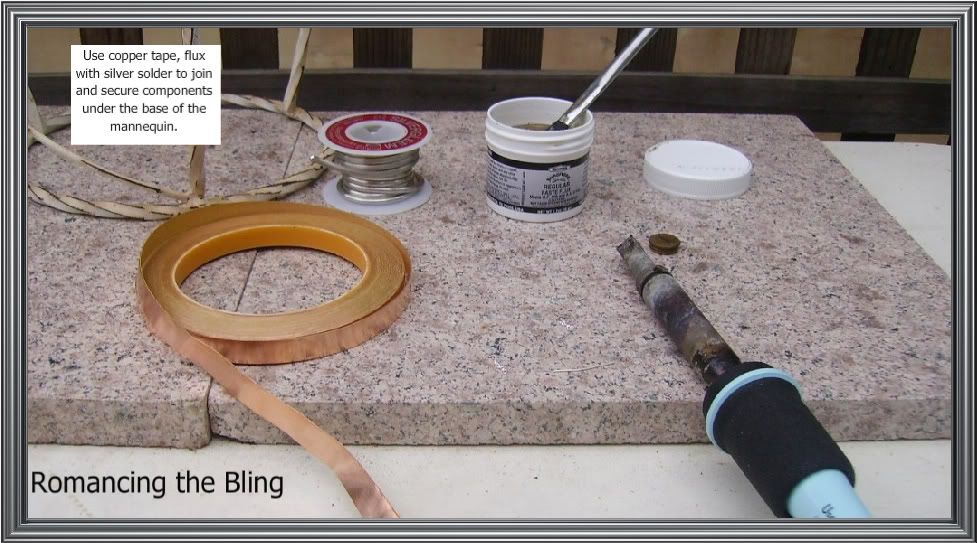 I wrapped with Copper Tape, coated with Flux and Silver Soldered the components under the Dress Form to stablize the pieces.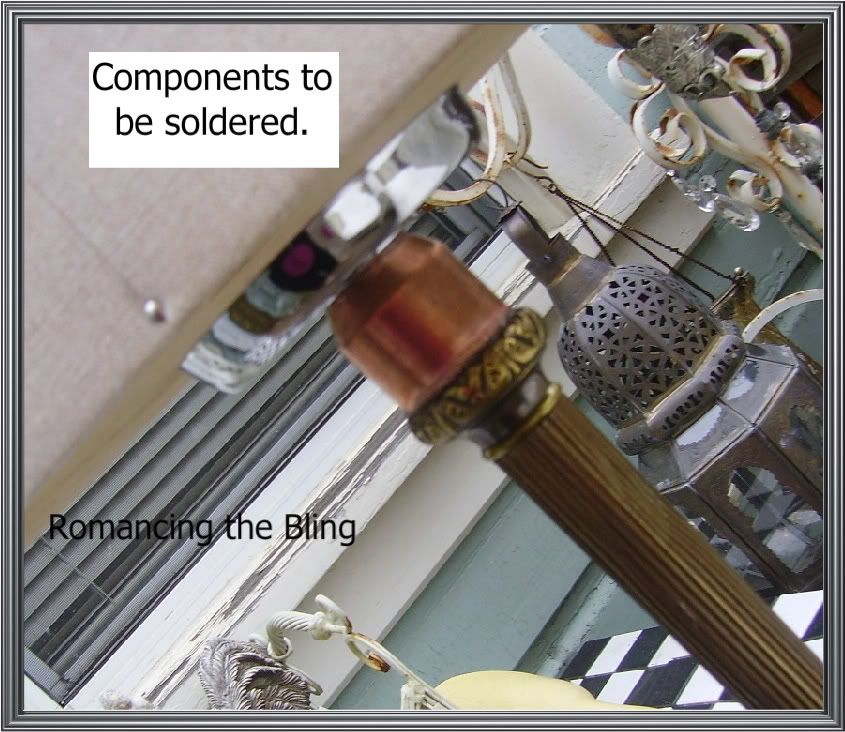 Note to self: Use gloves while working with the Chicken Wire...

OUCH!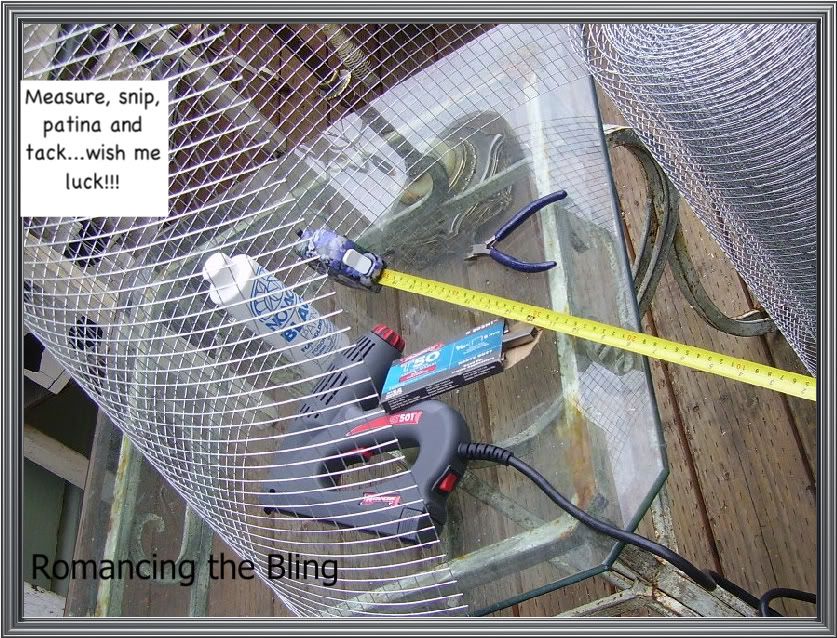 Completing this step will be continued in the next posting...w
ish me luck!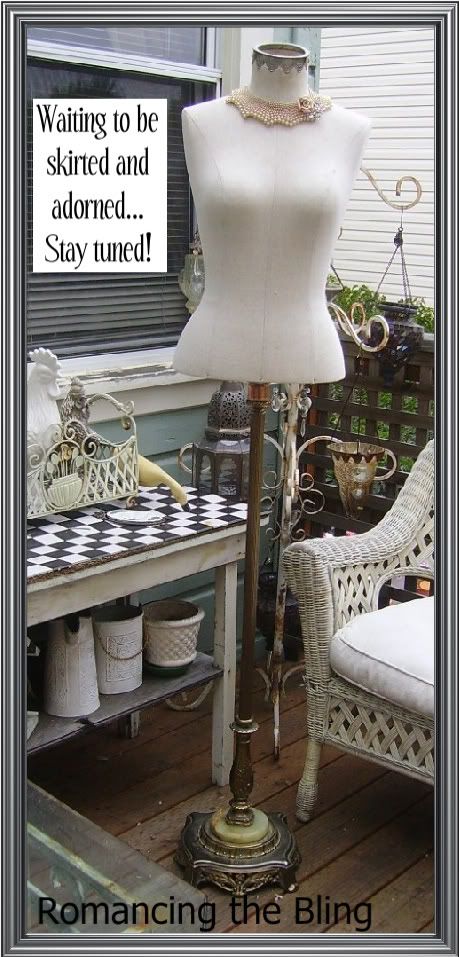 Can you guess what these beauties are for?